Co-Chairs: O.Pagani, CH - S. Paluch-Shimon, IL
Scientific Committee: F. Cardoso, PT - N. Harbeck, DE - A.H. Partridge, US - F.A. Peccatori, IT - E. Senkus, PL

REMEMBER TO COMPLETE THE COURSE BEFORE OCTOBER 2021!

Breast cancer in young women is a complex disease, occurring when these women are at the peak of their reproductive years, family life and careers. Being a somewhat rare disease, the optimal management of these patients is based on scientific data derived from clinical trials mostly conducted on older women. Many aspects of breast cancer in young women are therefore poorly understood (e.g. etiology and biology among others) and research is much needed in this field. In addition, young women have many years ahead of them to suffer the long-term effects of treatment and specific survivorship issues (fertility and job among others).
The international health situation forced us to turn the in-person BREAST CANCER IN YOUNG WOMEN FIFTH INTERNATIONAL CONSENSUS SYMPOSIUM into a virtual event. It is a challenging opportunity for updating the available evidence on this field and generating future research concepts and collaborations. We have done our best to design and build a virtual meeting able to keep the interactive, international, and collaborative spirit.

It covers:
- challenges and opportunities in different cultural and economic settings;
- follow-up care
- guidelines
- challenges in the management of ABC in young women.

It also includes a Consensus Session that forms the basis for a Consensus Guidelines manuscript to be published after the live Symposium. We hope that you decide to join us online and contribute to further develop the understanding and treatment of this disease.

Olivia Pagani
On behalf of the Co-Chair and the Scientific Committee Members


INFORMATION

Registration for the symposium is mandatory but free (link below).
During the live streaming of the event (
10/11 October 2020
) live and pre-recorded sessions have been webcasted and participants have been able to discuss the topics with the involved experts via chat.
All the content have been recorded and are accessible via the e-ESO website
UNTIL OCTOBER 2021
(registration to access the contents will remain open).
CONFIRMATION OF REGISTRATION
Registration will be confirmed by e-mail.


ORGANISING SECRETARIAT

CME ACCREDITATION CERTIFICATES
Participants will be issued a certificate of attendance (minimum attendance: 75% of the entire course). An online evaluation questionnaire and learning assessment test will need to be completed in order to get the certificate that will be issued by email.
Application for CME recognition has been submitted to the Accreditation Council of Oncology in Europe (ACOE) and 12 CME credits have been granted to this event. The American Medical Association (AMA) and the Accreditation Council for Continuous Medical Education (ACCME) designate this type of educational activity for a maximum of 1 AMA PRA category 1 credits per hour of activity.
12 ESMO-MORA credits
have been granted by ESMO.
ESCO CREDITS
The Symposium enables ESCO students to earn ESCO credits and therefore access more ESCO benefits. Full and active participation in the Symposium earns participants 9 ESCO credits.
The symposium is an ESO-ESMO joint event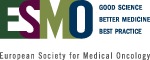 Follow us on Facebook, Twitter and Instagram: #BCYonline

Click HERE to view the symposium brochure

Instructions on how to use e-ESO to participate in this event

The course will remain available until OCTOBER 2021.