Co-Chairs: C. Eloy, PT - G. Pruneri, IT
The ESO-ESP Digital Pathology Seminar is an event devoted to physicians, specifically to pathologists and oncologists, focusing on the digital transformation of the pathology laboratories and consequent benefits. Here, examples of digital workflow implementation will be demonstrated, as well as the potentialities of image analysis tools in the setting of biomarkers and, broadly, in cancer models.
Registration for the course is mandatory but free (link below).
During the live streaming of the event (11/12 December 2021) live and pre-recorded sessions will be webcasted and participants will be able to discuss the topics with the involved experts via chat.
All the content will be recorded and will remain accessible via the e-ESO website UNTIL DECEMBER 2022 (registration to access the contents will remain open).
CONFIRMATION OF REGISTRATION
Registration will be confirmed by e-mail.
ORGANISING SECRETARIAT
CME ACCREDITATION CERTIFICATES
Participants will be issued a certificate of attendance (minimum attendance: 75% of the entire course). An online evaluation questionnaire and learning assessment test will need to be completed in order to get the certificate that will be issued by email.
Application for CME recognition has been submitted to the Accreditation Council of Oncology in Europe (ACOE).
The American Medical Association (AMA) and the Accreditation Council for Continuous Medical Education (ACCME) designate this type of educational activity for a maximum of 1 AMA PRA category 1 credits per hour of activity.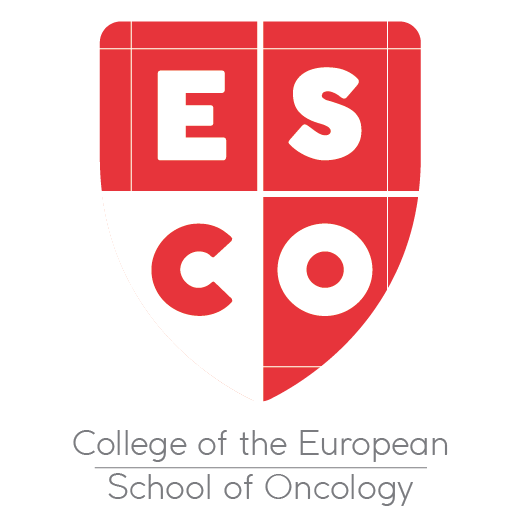 ESCO CREDITS
The course enables ESCO students to earn ESCO credits and therefore access more ESCO benefits. Full and active participation in the course earns participants 6 ESCO credits.
Visit
www.esco.org
for information on how to join ESCO.
Social media
Use the hashtag #ESOexperience and follow us on Facebook, Twitter and Instagram: @esoncology